Zenith H500 Transoceanic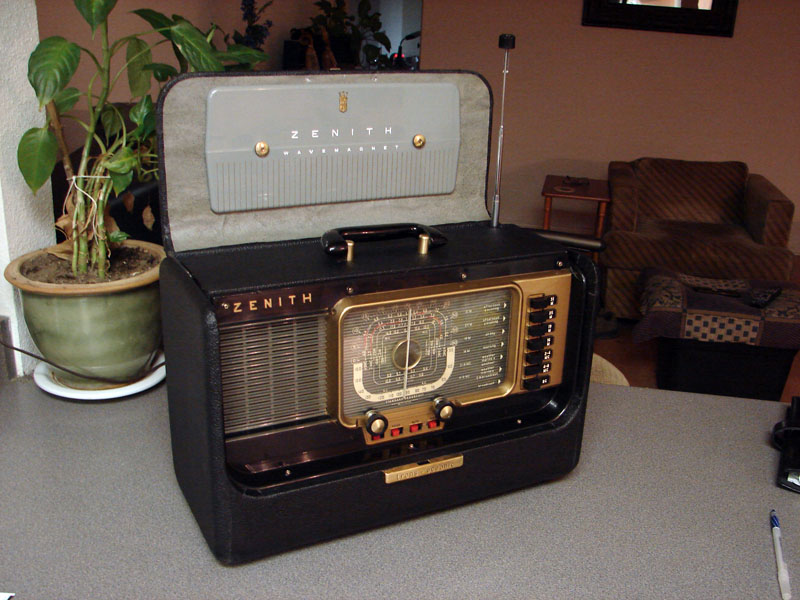 The H500 was produced from 1951 through 1953. The bezel and wave magnet were redesigned from the G500 and the 2-4 MHz band was added for a total of 7 bands. Otherwise, the chassis was nearly identical to the G500. This model is not given as much respect among collectors because it is more common than the G500 and does not have the enhancements that came on the next model, the 600. When restored such as this set, however, that is no longer true. A 50+ year old Zenith Transoceanic in like new condition brings out the interest in any collector.
This set has been completely restored electronically, recovered with a black Tolex material very close to the original, all brass and plactic polished to like new and finally aligned by factory procedures. It plays as well or better then when it was new.

Zenith H500 Transoceanic Schematic & Alignment